At the base of Hatha Yoga Flow there is Hatha Yoga, a style from which it mutates asanas and principles with the aim of harmonizing body and mind through breathing, increasing vital energy and inner well-being.

Its distinctive characteristic is given by the flow of positions to which a dynamic approach to movement is combined: the asanas follow one another in fluid and conscious sequences, in continuous harmony with the rhythm of breathing, to give life to a soft and enveloping practice. Being guided solely by the physical intensity of the gestures and by a deep and attentive breath, in fact, automatically leads to freeing the mind by focusing it on a deeper and more complete perception of the self.

The focus of Hatha Yoga Flow focuses on the acquisition of an awareness of the body as a whole and in the attention to its movement, which allows each practitioner to gradually approach the construction of the positions and adapt them to their specific physicality.

Hatha Yoga Flow is a style suitable for anyone who wishes to enjoy the pleasure of a harmonious and fluid movement which, by involving the body in its entirety, ensures beneficial effects on the physical, energetic and spiritual level. Thanks to ever-changing sequences, the body acquires elasticity and strength while the mind, guided by conscious and uniform breathing, learns to free itself and abandon itself to new scenarios.
With constant practice the benefits are:
Increased of joint mobility and muscle tone

Metabolic rebalancing

Development of endurance, strength, flexibility, agility and equilibrium

Stimulation of the cardiovascular system and, thanks to the control of breathing, of the heart, muscles and lungs

Benefits to the cervical and lumbar area

Migraine and constipation reduction

Increased mental and physical well-being with greater concentration, flexibility and awareness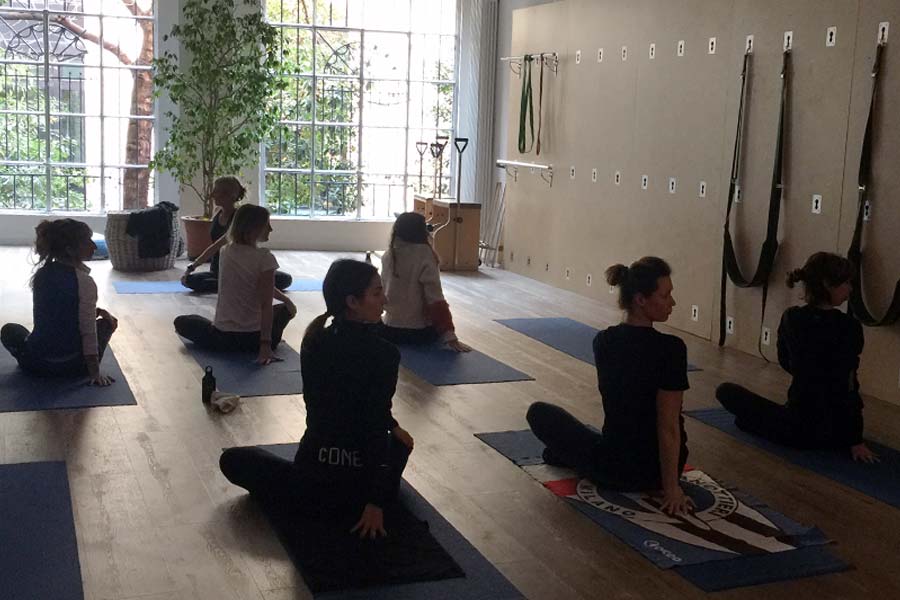 Membership reservations
For more information and request a trial lesson