Who can practice ELDOA ™?
Eldoa is good for everyone, young or elderly! For prevention, for those who work sitting all day, for those who practice sport at a competitive level, for those with postural "vices", for those with back pain, for those who have protusions and hernias.
What is ELDOA ™?
Eldoa is a french acronym, translated into Italian as "Longitudinal Elongation Osteo-Articular Decoaptation". It is a revolutionary training technique in the treatment of back pain and other pathologies related to the spine.
Eldoa was invented over thirty years ago by Dr. Guy Voyer, a french doctor and osteopath known throughout the world for his research and teaching work on the fascial system.
The fascia is fibrous connective tissue distributed throughout the body. It consists of dense collagen bundles. It surrounds muscles, organs, bones, nerves, and blood vessels. The fascia can be dehydrated because it is not sufficiently hydrated or due to bad postures, trauma or stress, when the fascial system is retracted it creates compressions at the joint level.
Eldoa's positions put the band under tension to create space at the joint level. Each position of Eldoa works on a different link, for example there will be the position that acts on the lumbar level L4-L5 rather than L5-S1 or cervical C3-C4 etc. and therefore improving compressions, protusions and hernias and giving relief to the tissues and nerves that surround it.
How does an ELDOA ™ lesson take place?
A private lesson or class of Eldoa begins with a warm-up phase to prepare joints and muscles.
Particular attention is paid to the movements of the foot and toes, a fundamental organ for good posture and correct alignment; then progression factors will be proposed such as sectoral mobility exercises to increase awareness of your body and which, over time, will allow you to correctly perform Eldoa postures. Each Eldoa will be maintained for one minute and actively, everybody will reach the maximum axial lengthening of the column, respecting all the indications that will be provided for optimal execution.
During the lesson there will also be given indications on the correct use of the spine in everyday life and on how to keep the fascial system hydrated.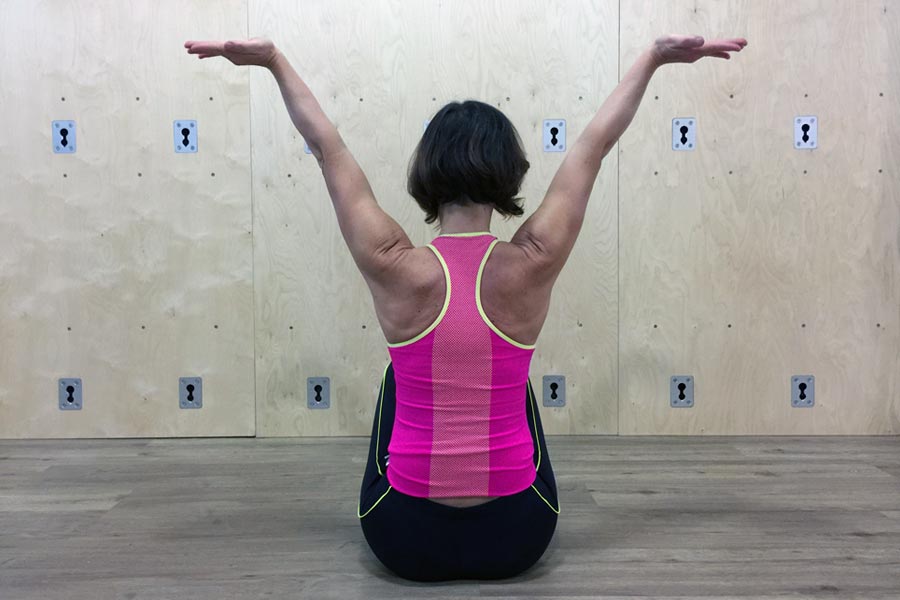 And while ELDOA ™ "creates space" the following benefits are also obtained:
Improvement of the chosen joint mechanics

Blood flow improvement

Reduction of pain and pressure on the disc

Rehydration of the intervertebral disc

Improvement of muscle tone and posture

Feeling of well-being and awareness
Membership reservations
For more information and request a trial lesson